Enclosures, Cabinets and Shelters
Contact
RITTER Starkstromtechnik GmbH & Co. KG
Switchgear-devices factory
Essener Straße 10 a
57234 Wilnsdorf
Tel.: +49 2739 47 78 - 10
E-mail: wilnsdorf@ritter.info​
RITTER Enclosures, Cabinets and Shelters
Enclosures, Cabinets and Shelters for Ritter medium voltage switches.
complete system solutions

strength and rigidity with a high degree of environmental protection.

cabinets and shelters made from glass fibre reinforced polyester (GRP)

enclosures made from metal or GRP

customised solutions
Area of applicationRitter design for the switches special enclosures, cabinets and shelters for a reliable personal safety and an optimised protection of the equipment.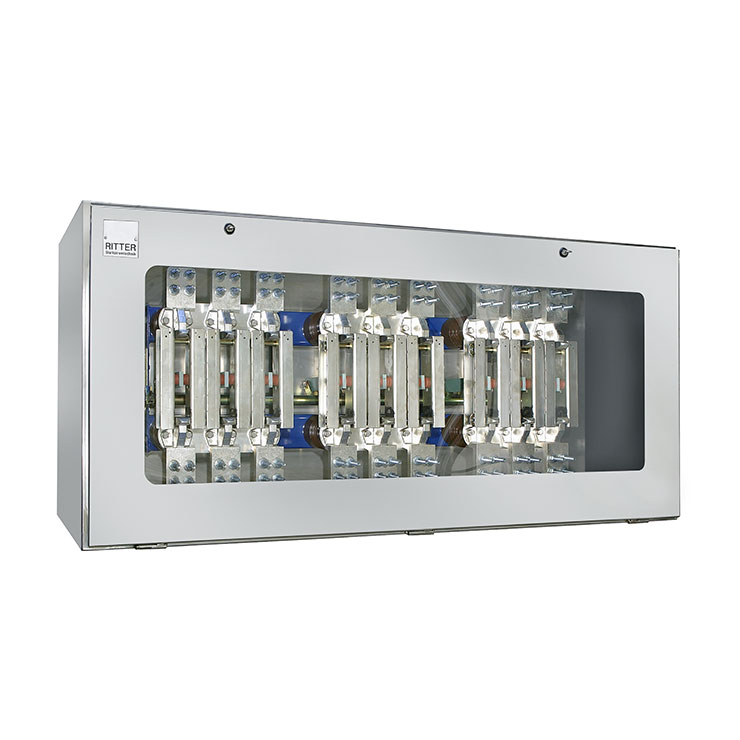 Disconnector, 3-pole, 9000 A, 3,6 kV in stainless-steel protection box
Box closed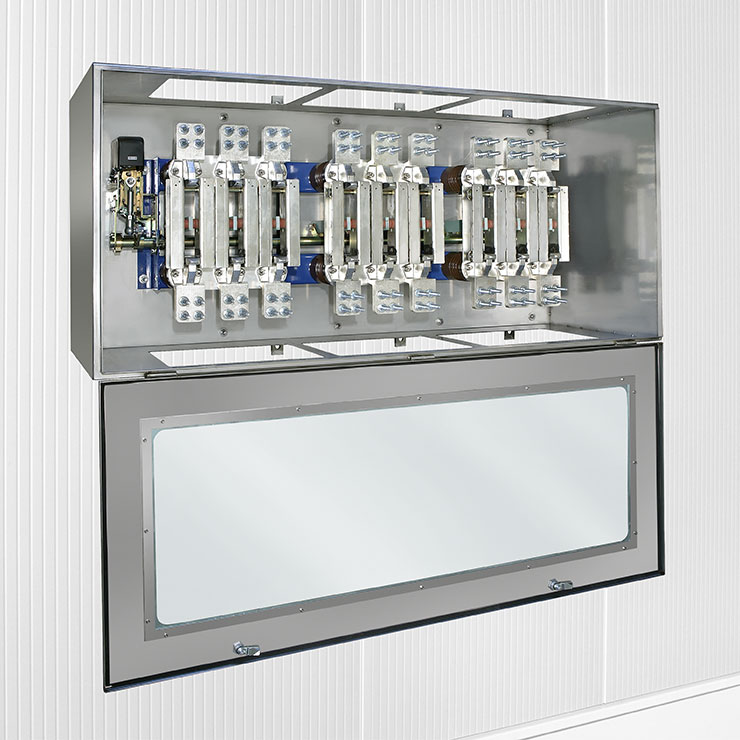 Disconnector, 3-pole, 9000 A, 3,6 kV in stainless-steel protection box
Box opened