Contact
RITTER Starkstromtechnik GmbH & Co. KG
Switchgear-devices factory
Essener Straße 10 a
57234 Wilnsdorf
Tel.: +49 2739 47 78 - 10
E-mail: wilnsdorf@ritter.info​
RITTER Sort-circuiting device type SCC
Short Circuit Switch type SCC for all types of Electrolysis (Chlorine, Copper, nickel, zinc…);
Disconnector type SCC for steel plants and Graphite-processes; Rated Voltage: 1000 V;
Operating Voltage up to 130 V DC; Screw-in for copper- and aluminium busbar
High switch capacity

High electrical Strength

Maintenance free

Fail-safe and reliable

Self supporting design

No need of a supporting frame

Long lifetime
Area of application
The short circuit switches with special encapsulated contacts type SCC can be used in all different types of electrolysis. The encapsulated main contact system guarantees an operation which is free of maintenance works and with a very low voltage drop.
Pre-contact systems
The basis switch can be equipped with different types of pre-contact systems. With theses pre-contzac systems the switch capacity (open and close) will be heightened. Ritter is the only supplier with a type tested pre-contact system with a switching capacity from 70 V DC under 45 kA. Further switch conditions with an operating voltage up to 130 V DC are tested.

The insulation level refers to normal air conditions at sea level. For installation altitude above 1000m consider reduction of insulation level.
Movable switches
For special applications Ritter design movable switches with a rated current up to 300 kA.
Supplementary equipment
Pre-contacts

Auxiliary contacts

Motor drive

Pneumatic drive

Special versions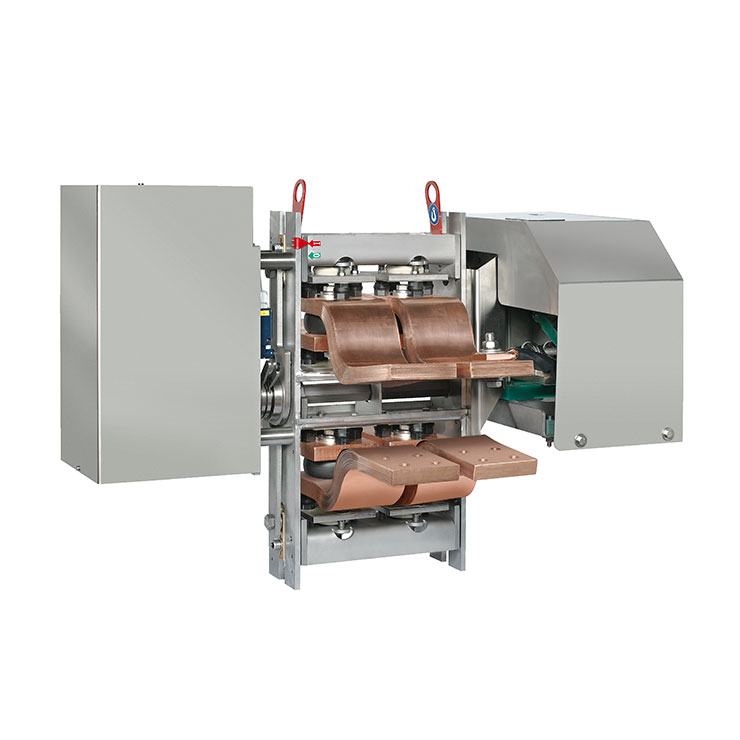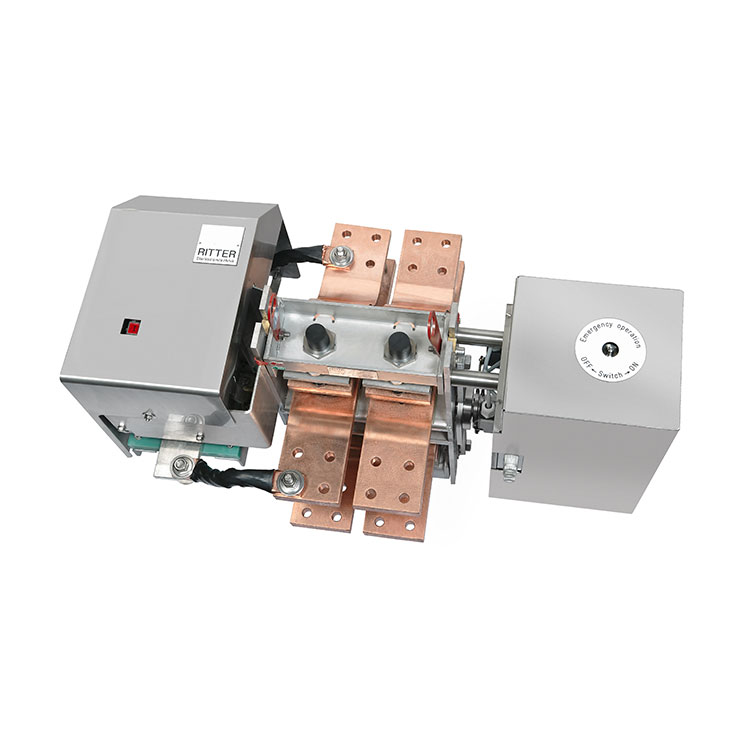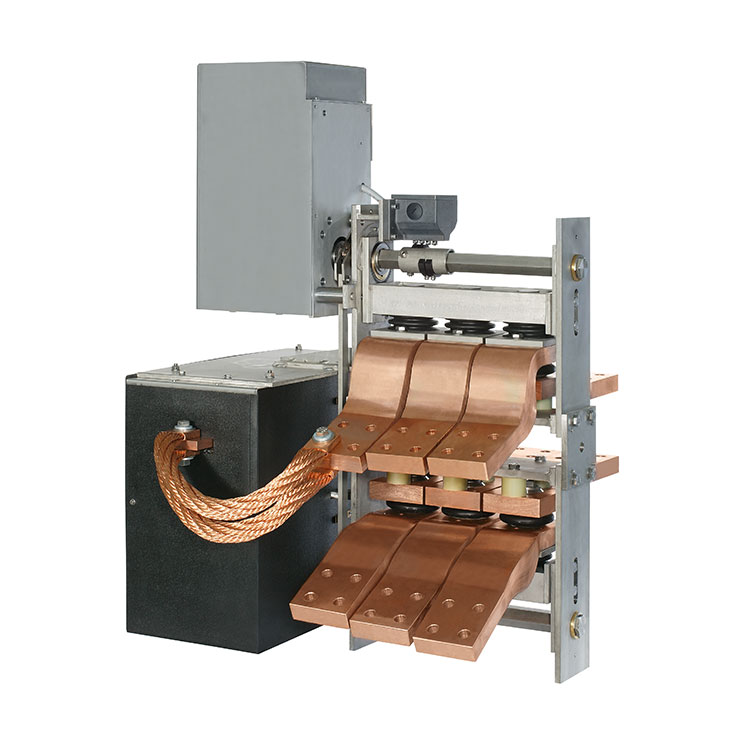 SCC D 36 mot
Special design according customers request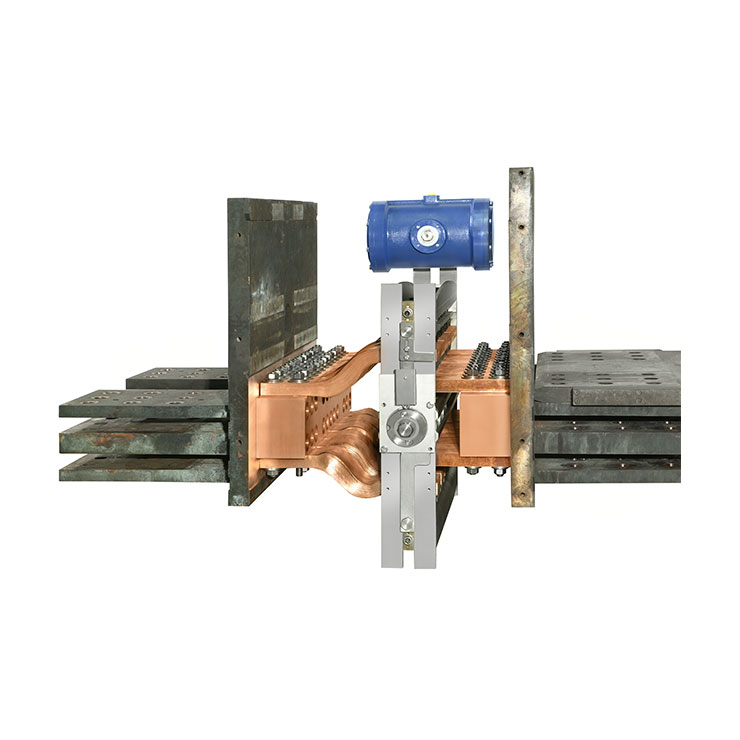 SCC D 72 mot
Special design according customers requests