Contact
RITTER Starkstromtechnik GmbH & Co. KG
Switchgear-devices factory
Essener Straße 10 a
57234 Wilnsdorf
Tel.: +49 2739 47 78 - 10
E-mail: wilnsdorf@ritter.info​
RITTER Disconnetcor type HCD
Type tested High-Current Disconnector, Copper or aluminium screw in connection to busbar;
Rated Voltage: 1000 V; Rated Current up to 72 kA; Special versions with up to 144 kA rated current;
Special self cleaning main contacts; Available also as Y- or change-over Disconnector
Safe and visible insulating distance

Maintenance free

Fail-safe and reliable

Self supporting design

No need of a supporting frame

Long lifetime
Area of application
Disconnector are designed for personal safety. The type tested Ritter Disconnector type HCC combine the personal safety with a safe and clear visible insulating distance together with very low electrical losses at the main contacts.. The main contacts are designed as self cleaning plate-contacts with special contact springs.
The Disconnector need no supporting frame and can be mounted self-supported directly into the busbar system. The Disconnector is a "screw-in"-type and can be screwed into copper busbar. There is also a solution for a aluminium busbar.

The insulation level refers to normal air conditions at sea level. For installation altitude above 1000m consider reduction of insulation level.
Steel-plant version
The Disconnector can be equipped with an additional earthing contact for the use in steel plants.
Pre-contact systems
The Disconnector can be equipped with a small pre-contact to protect the main contacts against rest-voltage during operation.
Supplementary equipment
Pre-contacts

Auxiliary contacts

Motor drive

Pneumatic drive

Electromagnetic Interlock

Remote drive

Special customised versions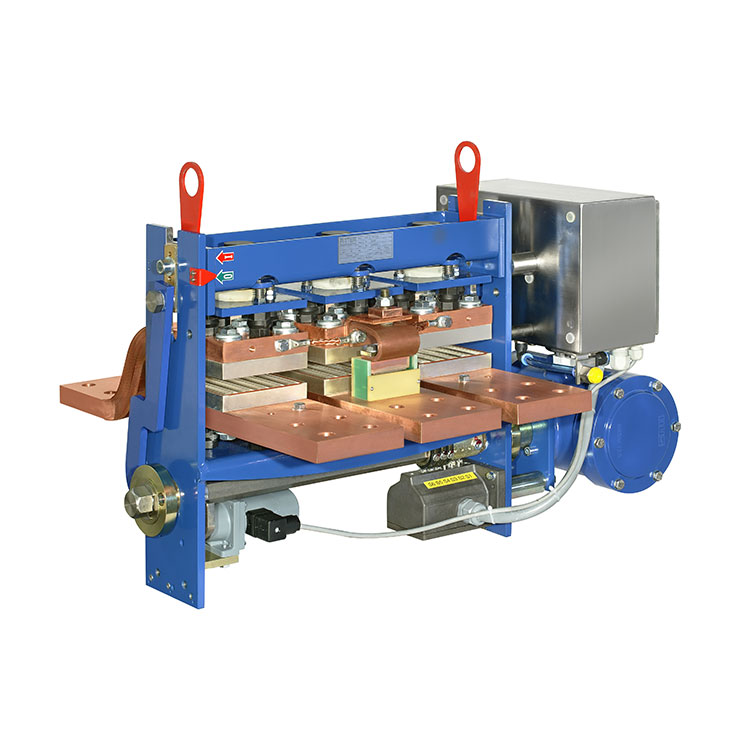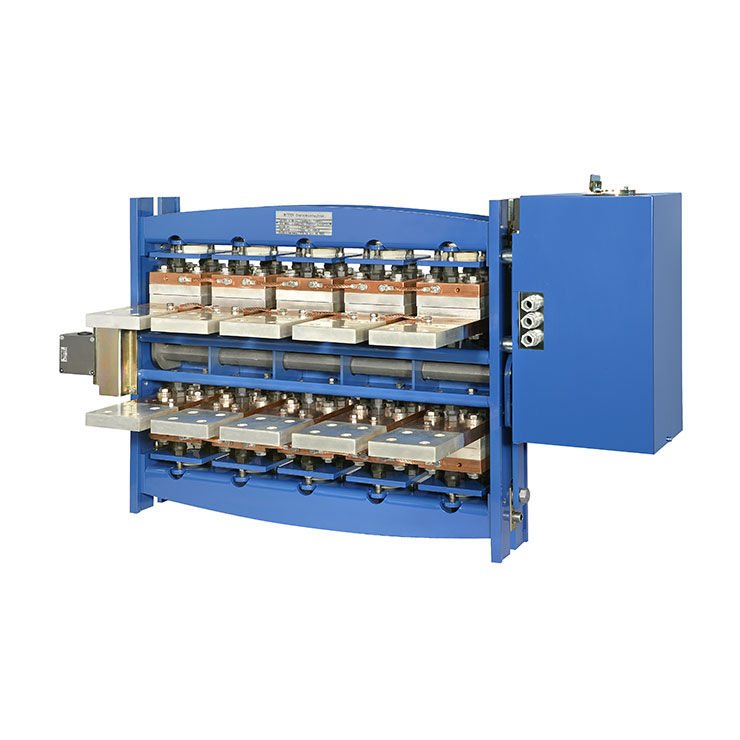 HCC D 60 mot
With nickel plated busbar connections