ContactRITTER Starkstromtechnik GmbH & Co. KG
Switchgear factory
Niekamp 8
59399 Olfen
Tel.: +49 2595 3 81 - 0
E-mail: olfen@ritter.info
Contact person:
Ralf Schuch
Head of Sales Switchgear
Tel.: +49 2595 3 81 - 261
E-mail: ralf.schuch@ritter.info
More contact persons here »
RITTER low voltage switchgear type NS 2001
The NS2001 is a type-tested low-voltage switchgear. Designs in fixed installation and withdrawable design are possible. Installations are possible in single and duplex arrangement.
Operating voltage 400/500 / 690V
Rated short-time withstand current up to 63 kA
Rated current up to 4000 A
Metal-enclosed and sealed up to 1 kV
Arc-fault
The NS2001 is only replicated on special customer request in a variety of designs. Talk to us, we will gladly work out an individual solution for you.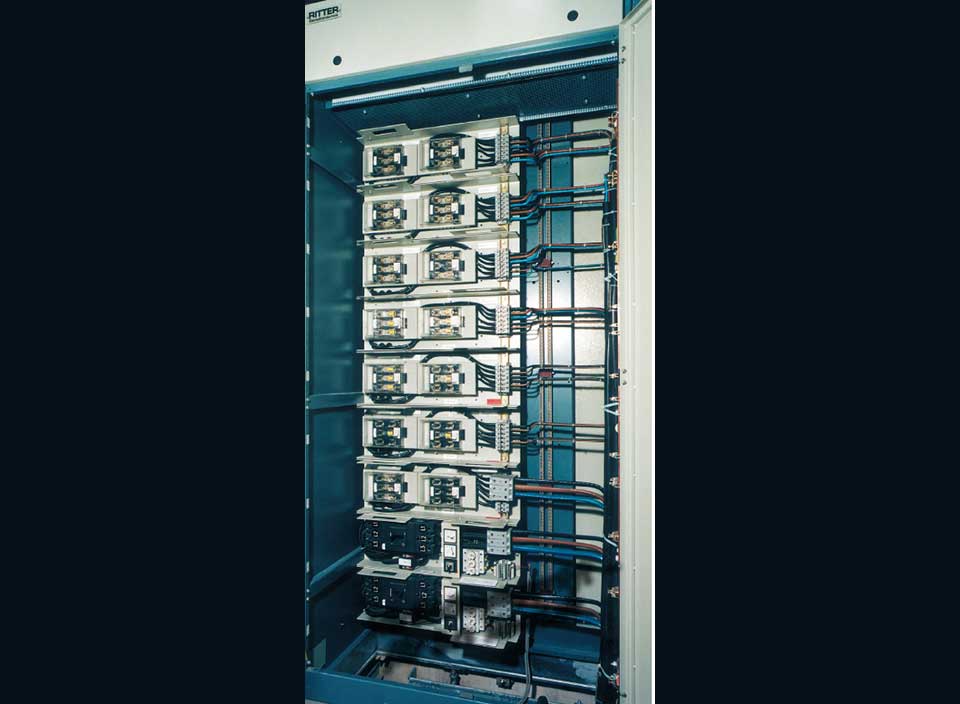 NS 2001 Field types
LS2001 circuit-breaker panels up to 4000 A
MCC2001 MCC - motor distributions in slide-in technology
SL2001 fuse switch disconnectors in horizontal mounting of type 160 - 630 A
ST2001 fields with slide-in technology modules
ET2001 fields in deployment technology
PT2001 fields with plate technology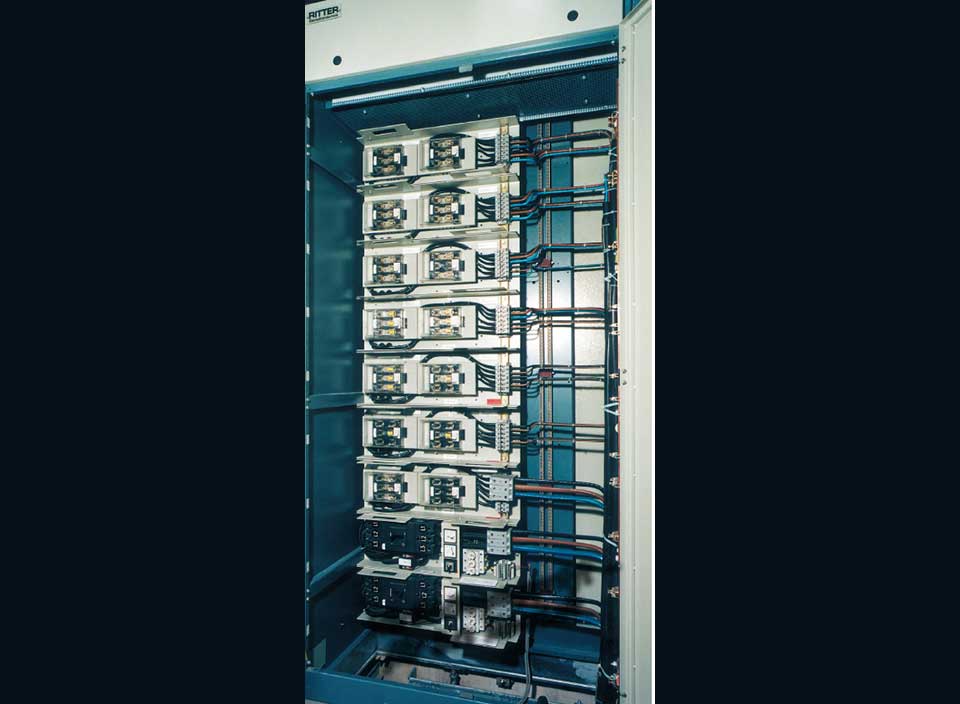 Dimensions
Width 400 / 600 / 800 / 1000 / 1100 mm
Depth 600 mm
Height 2200 mm