ContactRITTER Starkstromtechnik GmbH & Co. KG
Switchgear factory
Niekamp 8
59399 Olfen
Tel.: +49 2595 3 81 - 0
E-mail: olfen@ritter.info
Contact person:
Ralf Schuch
Head of Sales Switchgear
Tel.: +49 2595 3 81 - 261
E-mail: ralf.schuch@ritter.info
More contact persons here »
RITTER Panel with vertical fitted strip-type fuse switch disconnector type SLF 3001
NH fuse-switch disconnectors with vertically installed fuse-switch-disconnectors 160A - 630A. The SLF3001 control panel is a load distribution system with safety edges in fixed installation technology.
Operating voltage 400, 500, 690V
Rated short-time withstand current up to 100 kA
SS rated current up to 4000 A
Metal-enclosed and sealed up to 1 kV
Degree of protection IP31 (IP41 optional)
Panel constructionA 3-pole horizontal busbar is fitted in the rear part of the standard frame. The in-line fuse switch disconnectors are directly bolted onto the flat copper bar. It is possible to arrange a separate compartment for MCCB outgoings above the blocks. Construction with or without front doors.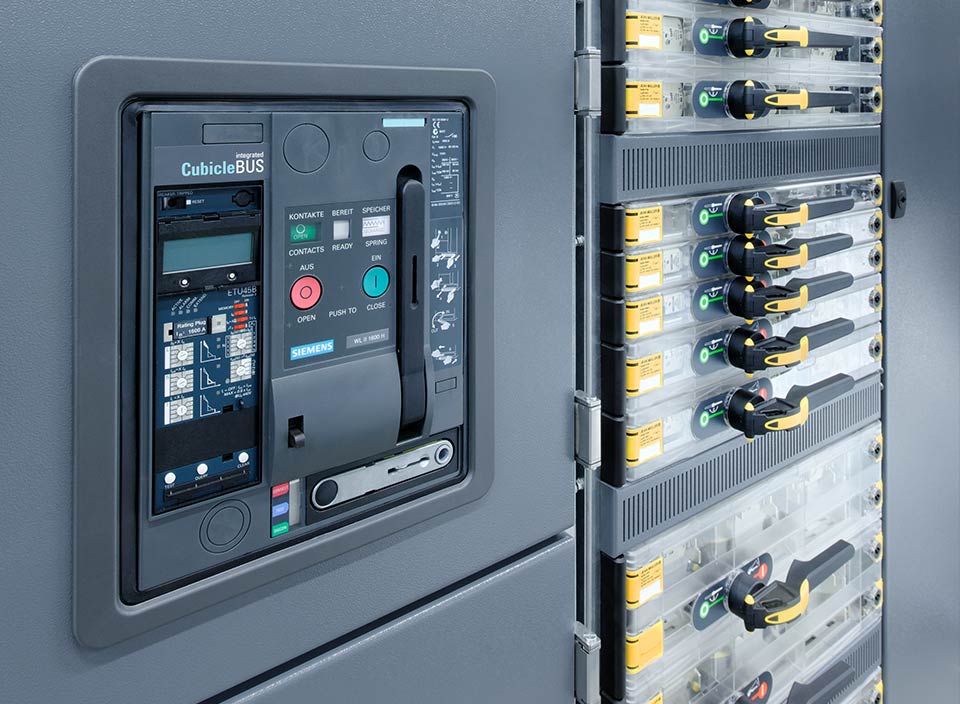 Scope of application
These fields can be used in building technology.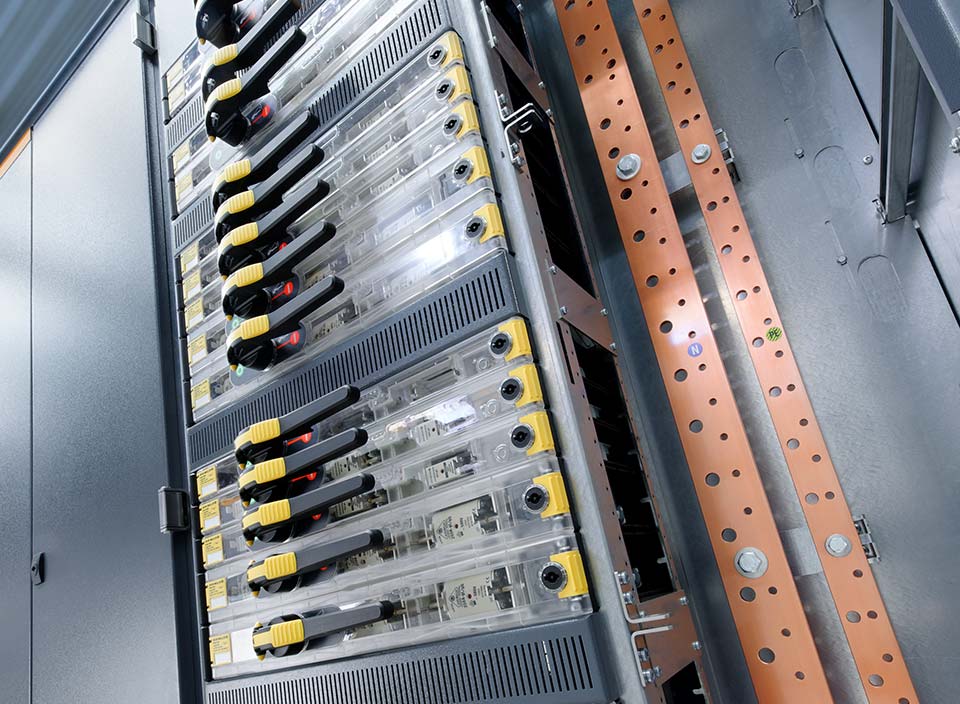 Dimensions
Width 1000 mm
Depth 600 mm
Height 2300 mm at IP31, 2400 mm at IP41