ContactRITTER Starkstromtechnik GmbH & Co. KG
Switchgear factory
Niekamp 8
59399 Olfen
Tel.: +49 2595 3 81 - 0
E-mail: olfen@ritter.info
Contact person:
Ralf Schuch
Head of Sales Switchgear
Tel.: +49 2595 3 81 - 261
E-mail: ralf.schuch@ritter.info
More contact persons here »
RITTER Panel with horizontally fitted switch-disconnector-fuses type SAS 3001
Switch panel with horizontally mounted switch disconnectors with fuse, 160 - 630 A.
Operating voltage 400, 500, 690V
Rated short-time withstand current up to 100 kA
SS rated current up to 4000 A
Field distribution rail 2700 A
Metal-enclosed and sealed up to 1 kV
Arc-fault
Degree of protection IP31 (IP41 optional)
Design
The SAS3001 control panel is a load distribution system with fuse switch-disconnectors. In compliance with the accident prevention regulations, the strips can be retrofitted and retrofitted without switching off the main busbar.
The fuse load switching edges are plugged onto the distribution rail. Ventilation of the fuse strips takes place through ventilation grids below a fuse strip unit. In the rear part of the standard framework, a 3-pole vertical distribution rail is installed. An intermediate wall separates the safety edge space from the cable connection space. The cable room is closed with a separate door. The individual spaces for the strips, the cable connection space and the busbar are arc-sealed against each other

Arrangement of the Switch Blocks Maximum Version
27 x 3-pole blocks of size 00/160 A
18 x 3-pole blocks of size 1/250 A
9 x 3-pole blocks of size 2/400 A
7 x 3-pole blocks of size 3/630 A
Mixing of diffenrent sizes is possible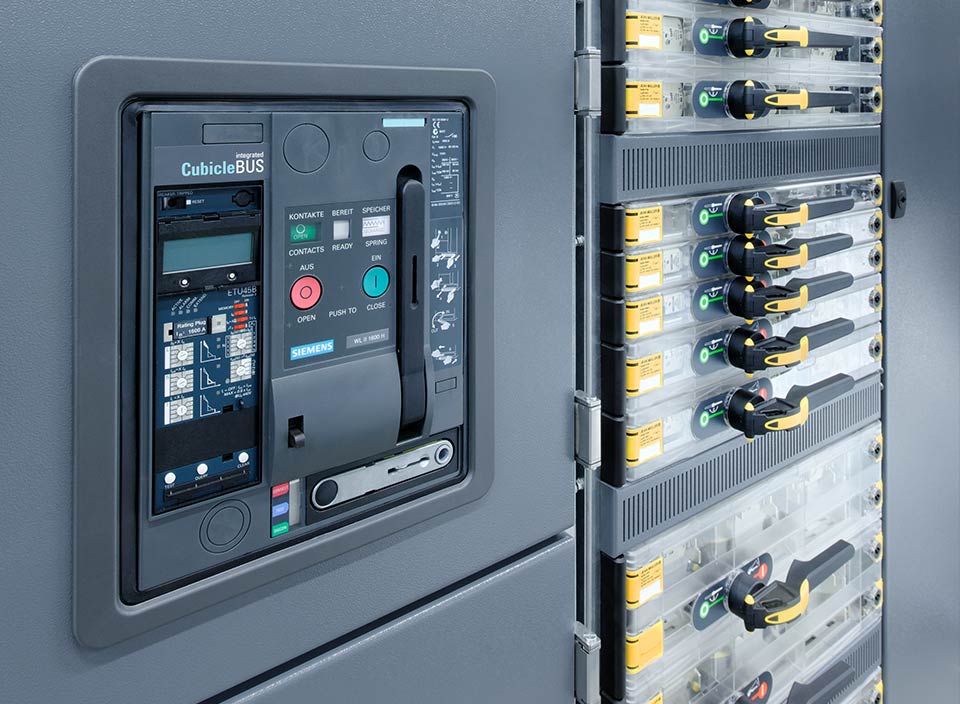 Scope of application
These fields can be used in both the building technology and industrial version. In the industrial version, the fields are checked for the occurrence of internal faults (arcs).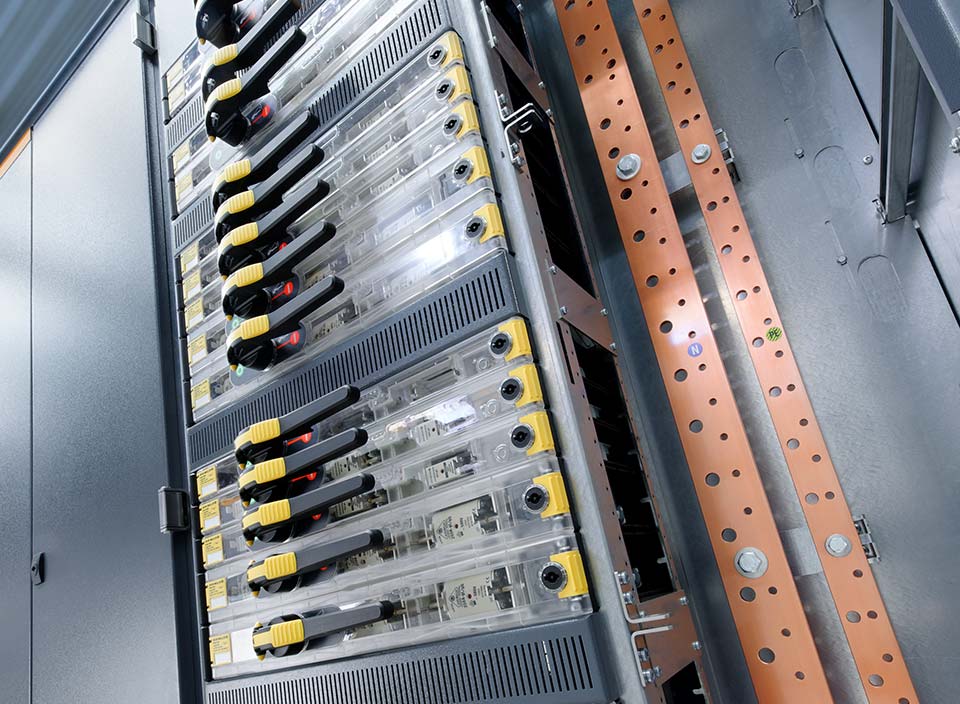 Dimensions
Width 1000 mm, optionally 1200 mm with enlarged terminal compartment
Depth 600 mm
Height 2300 mm at IP31, 2400 mm at IP41