ContactRITTER Starkstromtechnik GmbH & Co. KG
Switchgear factory
Niekamp 8
59399 Olfen
Tel.: +49 2595 3 81 - 0
E-mail: olfen@ritter.info
Contact person:
Ralf Schuch
Head of Sales Switchgear
Tel.: +49 2595 3 81 - 261
E-mail: ralf.schuch@ritter.info
More contact persons here »
RITTER Motor Control Center type MCC 3001
Motor Control Center withdrawable module design with 11 rows for max. 44 modules with conventional or intelligent equipment.
Operating voltage 400, 500, 690V
Rated short-time withstand current up to 100 kA
SS rated current up to 4000 A
Field distribution rail 1600 A
Metal-enclosed and sealed up to 1 kV
Arc-fault
Degree of protection IP31 (IP41 optional)​
Panel construction
The vertical busbar is fitted in the rear part of the standard frame. An intermediate wall with clamps for the control bars and cable holders separates the module compartment. The module compartment is subdivided into closed compartments with insertable module floors. The control slide-in connectors and the tier terminal strip are fitted on the floor of the module.
A main contact is fitted on the back as the exit from the module. For small withdrawable units, a cassette, which divides the row into two or four compartments, is used in place of the module floor. The cable connection compartment is closed off with a separate door. The module-, cable- and busbar compartment are compartmentalized among each other in such a way, that internal accidental arcing are limited to the particular compartment in case of inner faults.
Modul Sizes (norm)
Size A: up to 11kW (quarter row)
Size B: up to 22kW (half row)
Size 1: up to 55kW (entire row)
Size 2: up to 132kW (two rows)
Size 3: up to 250kW (three rows)
The maximum number of modules adds up to 44 pieces distributed into 11 rows.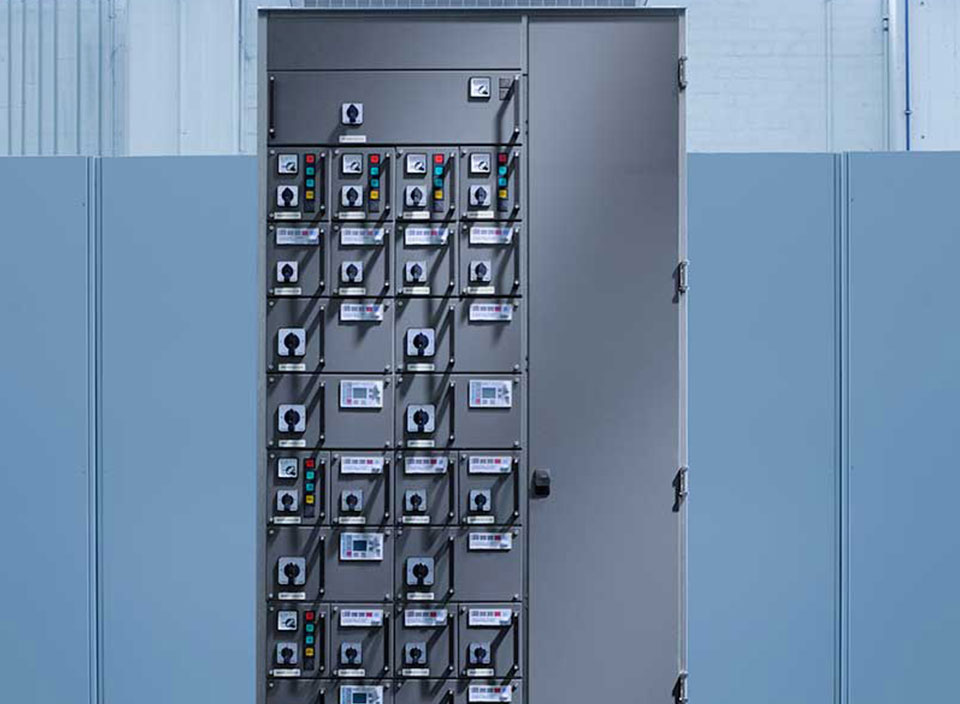 Scope of application
The fields are used, for example, for motor distribution in industrial and power plants.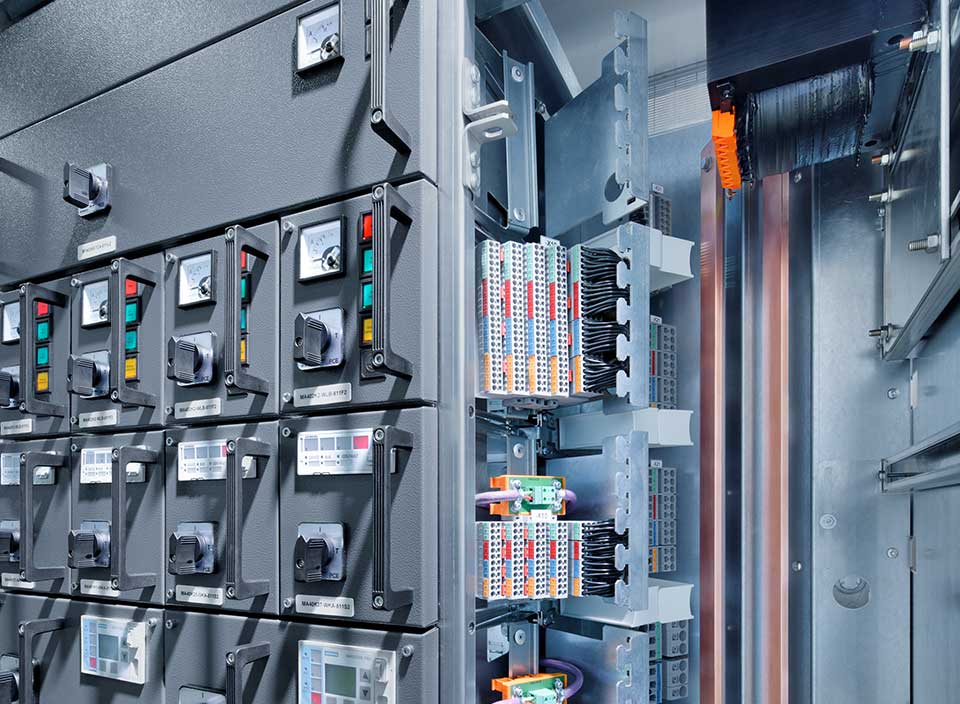 Dimensions
Width 1000 mm, optionally 1200 mm with enlarged terminal compartment
Depth 600 mm
Height 2300 mm at IP31, 2400 mm at IP41